About Ainsley Jo and her Society Philosophies...
Who is not, but should be newsworthy today?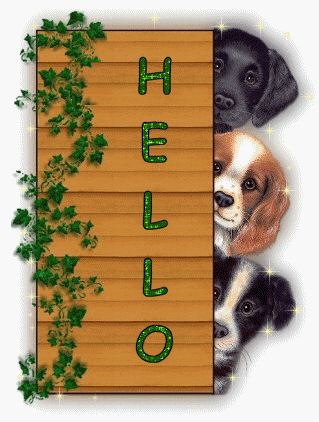 glitter-graphics.com

Russell T. Hartsaw To a limited degree, he's newsworthy, but he's yet to be discovered by the "big guns" such as Oprah, Montel, etc. Russell is tireless in his efforts to reach out to homeless and otherwise at-risk teens and children.

He has been there, so he knows how it feels, so he puts heart and soul into making sure that those young people who fit under this category will be into something better a.s.a.p. But one man can only do so much. To learn more about him, visit the website of the organization he founded, Invisible Youth Network by going here: http://www.freewebs.com/invisibleyouth/
What current events or circumstances should receive more news coverage?
The real story behind homeless teens and children. They aren't just out for a Tom Sawyer type of adventure. They are running away from something much worse than not having a roof over their heads!

I'm also in agreement with this e-mail, and I'm proud to be the 831st signer of the petition...

"We urge media in all types of outlets to televise and cover Paralympic
events as they would Olympic ones."

Please sign the petition and forward to others.
http://www.petitiononline.com/paralymp/petition.html

Thank you."

I believe that more front-page newspaper space should be devoted to positive stories and put the negative ones further into the paper.

Noise-pollution issues. It's obvious just by living and being forced to listen to so many sounds that are too many decibels that go on all of the time that something needs to be done. This issue needs to be given more attention on a regular basis.


Who is today's most absurd role model?
Any so-called "role model" who has gotten fame at the expense of other people--exploitation, I call it.

Maury used to have a decent talk show, but he has lowered himself to trash TV and has these shows where he brings troubled teens and children out to his Roman arena to be booed at and, later, subjected to boot-camp tactics.

This is just one "shining" example of what I'm talking about!
What cause do you believe in enough to take action?
Right now, I've eating, sleeping, breathing Invisible Youth Network. I believe in any cause that will extend a hand instead of pointing a finger. This (IYN) is the one I'm most involved in, but I'm involved in several more.

I would like to do away with the death penalty everywhere. Perhaps, without this easy out, more people would get involved with programs such as IYN that focus on prevention by reaching out to at-risk people and helping them to think better.

Noise-pollution needs to be addressed. Not only is it annoying, but it's unhealthy. It disrupts communication, and, more than ever, the people of this planet need to communicate in order to bring about the positive changes needed to ReshapeSociety.
For what causes have you taken action in the past?
Invisible Youth Network, volunteering in different groups such as those giving parties for people with special needs, have written to people in prison, Save The Children, getting people to slow down and smell the flowers. I'm a writer, so I voice my opinion about a lot of causes. But I go beyond writing about my concerns to becoming active in changing things when the time is right. At this time, it has been Invisible Youth Network, but that spills over into other areas as well.
What is the best book you've read about bettering the world?
It goes without saying that various books from that library known as The Bible have been ages old sources of wisdom when it comes to successful living and will continue to do so, but here are a couple of contemporary ones that stand out at this time:

Heartsongs--and anything else written by Mattie Stepanek.

Blue Rage/Black Redemption by Stanley Tookie Williams

I have plans to add more to this list in the near future, so be watching...
What is a socially-conscious website that everyone should know about?
Invisible Youth Network

http://www.freewebs.com/invisibleyouth/

Note: The above website is where I do most of my volunteering, and--as you can read by starting with the beginning (Preface & Chapter One) of my blog, Virtual Homemaker (url listed below)--I've been there since the early planning stages that led to its launching.

Virtual Homemaker url:

http://vh1952.blogspot.com/

However, there are other very worthwhile websites, which I'll be sharing in the near future...