~BLUE~

"I like people who own their mind!"

View All of ~BLUE~'s Photos

Female

112 years old

~visiting Earth~

Missouri

United States

Last Login: 8/13/2008

Reaching ~BLUE~
About ~BLUE~ and her Society Philosophies...
Who is not, but should be newsworthy today?







Average people who live a healthy simple life by making small changes in their lives that benefit and protect the earth, all of her creatures, and individual health.People who live what America should really be about...peace, free speech, free thinking, education, healthy living, positive living for humans and animals, organic healthy food sources, healthy water, preservation of the earth, love, equality..and all things positive.Those who avoid bling bling and live with purpose.











Those who are now labled "terrorist" for giving a damn about animal rights, human rights, the Earth's rights...free speech etc!!!!!!!!!!!!!!!!!!!!

What current events or circumstances should receive more news coverage?
~to sum it all up.... ENDING CORRUPTION~

~government~
~food companies~
~factory farming~
~GMO~
~vaccinations~
~animal testing~
~oil and money~
~preservation of the earth and natural resources~
~health and abuse by Doctors and Pharm Co~
~CORPORATIONS!!!~
~China's animal and human rights violations..as well as ALL countries.Including the US!
~no allowing gay marriage/rights~
~animal rights~
~the connection between animal abuse and domestic abuse~
~homelessness~

~the list could be a mile long~





Who is today's most absurd role model?
~MONEY~

~Those who live by the Bling Bling~

~US & it's wasteful and corrupt government, sports figures, pop stars, hollywood, and corporations.

Britney Spears and George Bush share the same brain..only Brit's a bit cuter.



What cause do you believe in enough to take action?


Protecting me and my family from unhealthy water, food sources, vaccinations, prescription drugs, bling bling, video games and stupid technology, blank useless minds, government and corporate bull...animal rights, human rights....gosh, my hand hurts.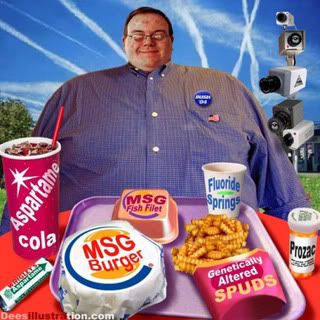 For what causes have you taken action in the past?
I try to live with purpose rather than jump on "activist" bandwagons.There are so may areas to cover, and some tend to get caught up in only 1.Here are some for me.....

~healthy home...my husband built us an eco-friendly home (solar panels..no gas, carpets ...etc.!

~planted trees and more trees on our 6 acres.Have over 700 now!Built our home around trees..knocked none down.

~organic living..gardening here @ home, buying meat only from family sources(organic) or local or not buying it at all, giving up fast food and meat @ resturaunts, soda, avoiding factory farmed foods, avioding pesticide and chemicals on foods... etc~



~animal testing..not supporting it by buying as much as possible that is cruelty free.Not jumping on prescription drugs and OTC meds like they are candy~

~happy humane living for all animals.Very passionate about dogs and cats...supporting shelters adoption, spay and neutering all my animals (5 dogs, 4 cats), helping any animal in distress I see...such as on a chain, lost, abandonded, hurt..even moving turtles off the road, building toadhouses, leaving spiders a safe place to web @ my haus...etc~

~ANTI PUPPY MILLS~DOG FIGHTING~CHAINED OR PENNED UP DOGS~BREEDING~BACKYARD ONLY DOGS...ETC~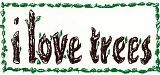 What is the best book you've read about bettering the world?


There is no magical book just as there is no magical cure for anything in this world.

READ!Read everything you can get your hands on.Stay aware of what is going on around you and in areas you can not reach.Everything is connected you will see.For example..money and the greed it breeds can be traced to almost every injustice in this world!Go read about it!
What is a socially-conscious website that everyone should know about?
You know some will laugh at this..but MYSPACE has millions of people delivering info every second of every day.

I found the Social Change Websites page there that has thousands of non-profit, grass roots, and campaign websites.




http://www.myspace.com/socialchangewebsites

From them and others I found Win Animal Rights, Dogs Deserve Better, Humane Society of the United States, Defenders of Wildlife, Tree Hugger.com, Don't Shop..Adopt, Behind The Mask, Rock the Vote, Youth against Poverty, Stop Global Warming.org.....And a gazillion more!!!!!!